Large Format Digital Printing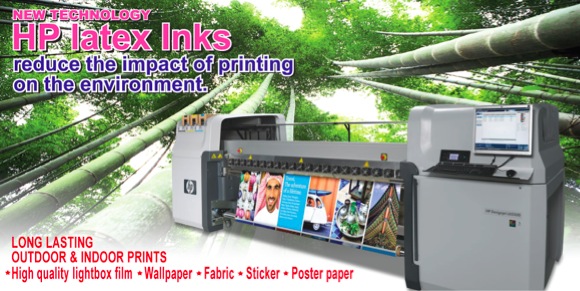 Green Way of Printing
In order to satisfy the demand for environmentally friendly products, we have introduced an environmentally friendly way of printing by using HP Latex Printing Technologies. By using the water-based HP Latex Inks, it reduces the negative impact on the environment that are caused by ordinary digital printing. Even with this new benefit, image quality is not compromised.


Samples: